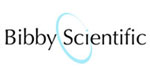 Bibby Scientific
Bibby Scientific Ltd is one of the largest broad based manufacturers of laboratory products worldwide. Specialising in a range of benchtop laboratory equipment and high quality lab supplies, Bibby Scientific Ltd provides internationally recognised brands with reputations for product quality and exceptional performance. Some of the famous brands brought together in a single package to offer an excellent level of quality, service and support.


Techne® Equipment for the Life Sciences and Industrial Applications
Techne® is a long established name and world leader in the manufacture of temperature control and essential equipment for the life sciences, research, clinical, general laboratories, calibration and industrial applications. The lab products provided by Techne are the leading in cutting edge temperature control technology.
Electrothermal®
Electrothermal are market leaders in heating mantle design and manufacture. This latest range of the Bibby lab products have been specifically designed to control heating.
Bibby Scientific offers a broad range of products like: