CO2 Incubator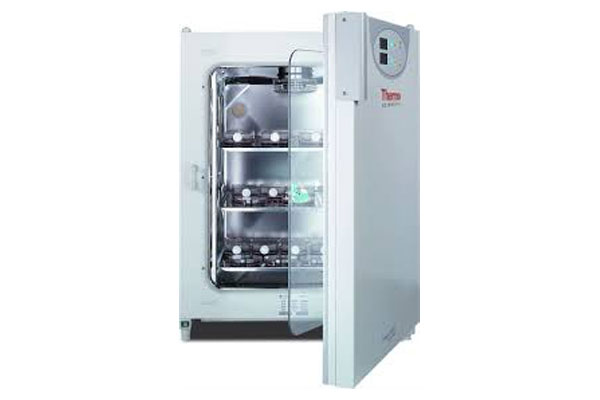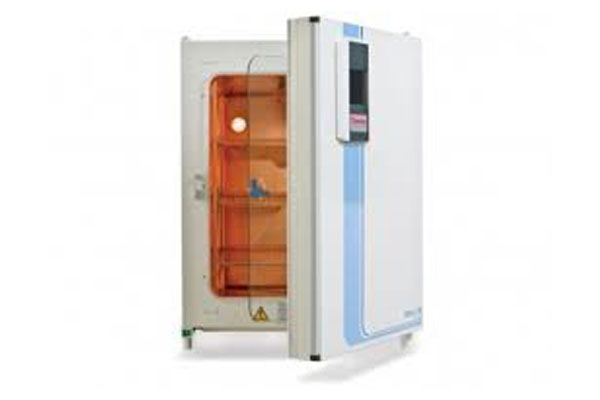 Carbon dioxide incubators providing in-vitro environments with proven contamination control solutions. Assure that valuable cultures are secured, protected and thriving, delivering optimal growth and security. Thermofisher Scientific Heraeus CO2 Incubator provides a wide range of sizes and technologies, combined with contamination prevention solutions, offer stability, reliability and peace of mind.
- HeracellT 150i and 240i CO2 Incubators with Copper Chambers.
- BB15 Direct Heat CO2 Incubator
- BB150 CO2 Incubator
- Heracell VIOS 160i CO2 Incubators


HeracellT 150i and 240i CO2 Incubators with Copper Chambers.
Heratherm® microbiological incubators are available in four different models, providing three different incubator airflow technologies in a choice of six sizes.
- Advanced digital timer
- Dual convection
BB15 Direct Heat CO2 Incubator
- Precise temperature and CO2 control for optimal growth conditions
- Powerful humidification system for short recovery times
- Solid copper interior for permanent contamination control (optional)
BB150 CO2 Incubator
- 90°C moist heat automated decontamination routine
- Panless humidity system
- Easy to use control panel
Heracell VIOS 160i CO2 Incubators
Advanced incubator design for sensitive cultures like stem and primary cells in leading research, pharmaceutical, and clinical applications.
Direct heat chamber
- THRIVET active airflow
- ISO 5 HEPA air filtration
- Protected humidity reservoir
- In situ sensors and probes
- Steri-Run high temp decontamination
- iCANT intuitive touchscreen
DOWNLOAD PDF
REQUEST A QUOTE